Liberate #5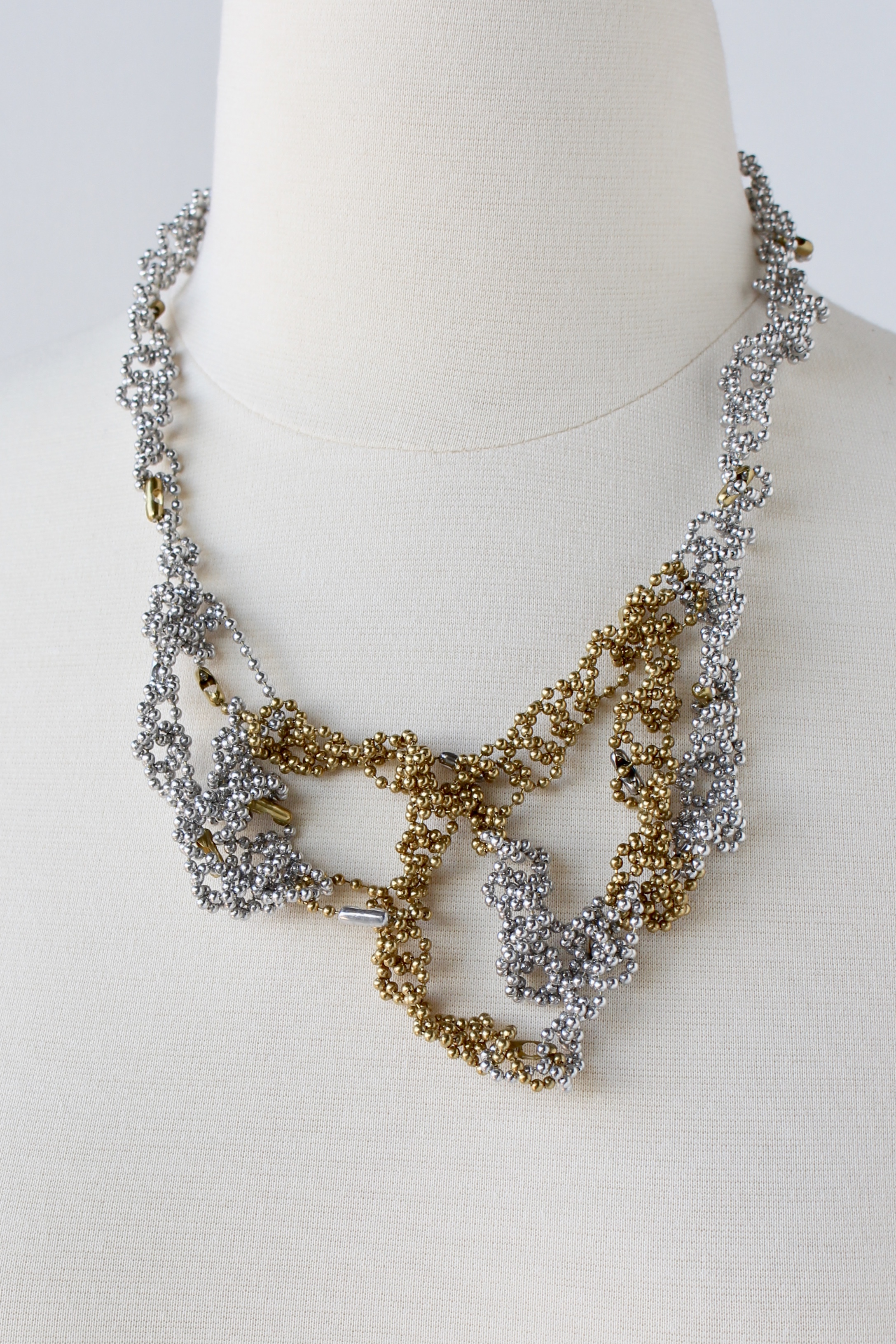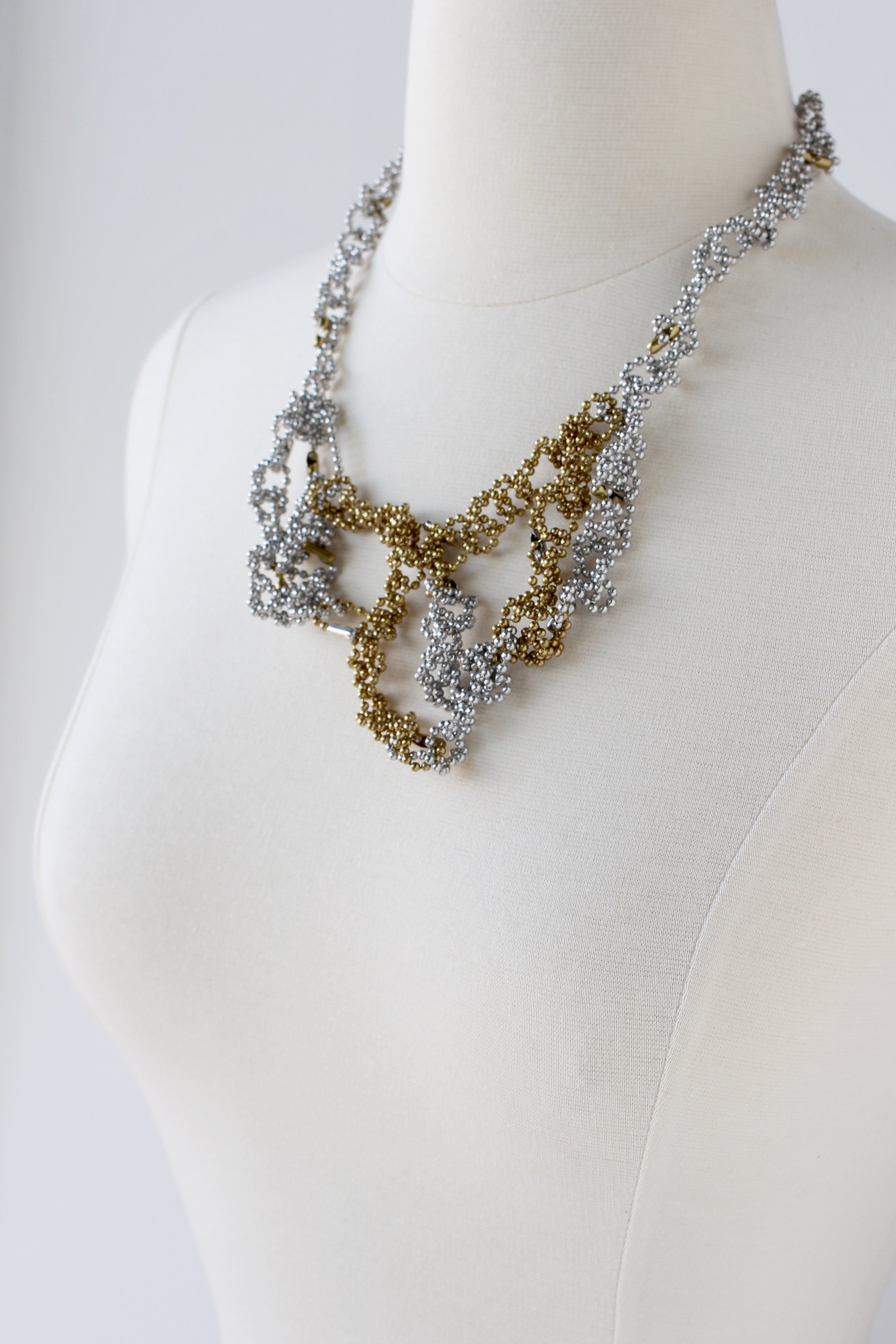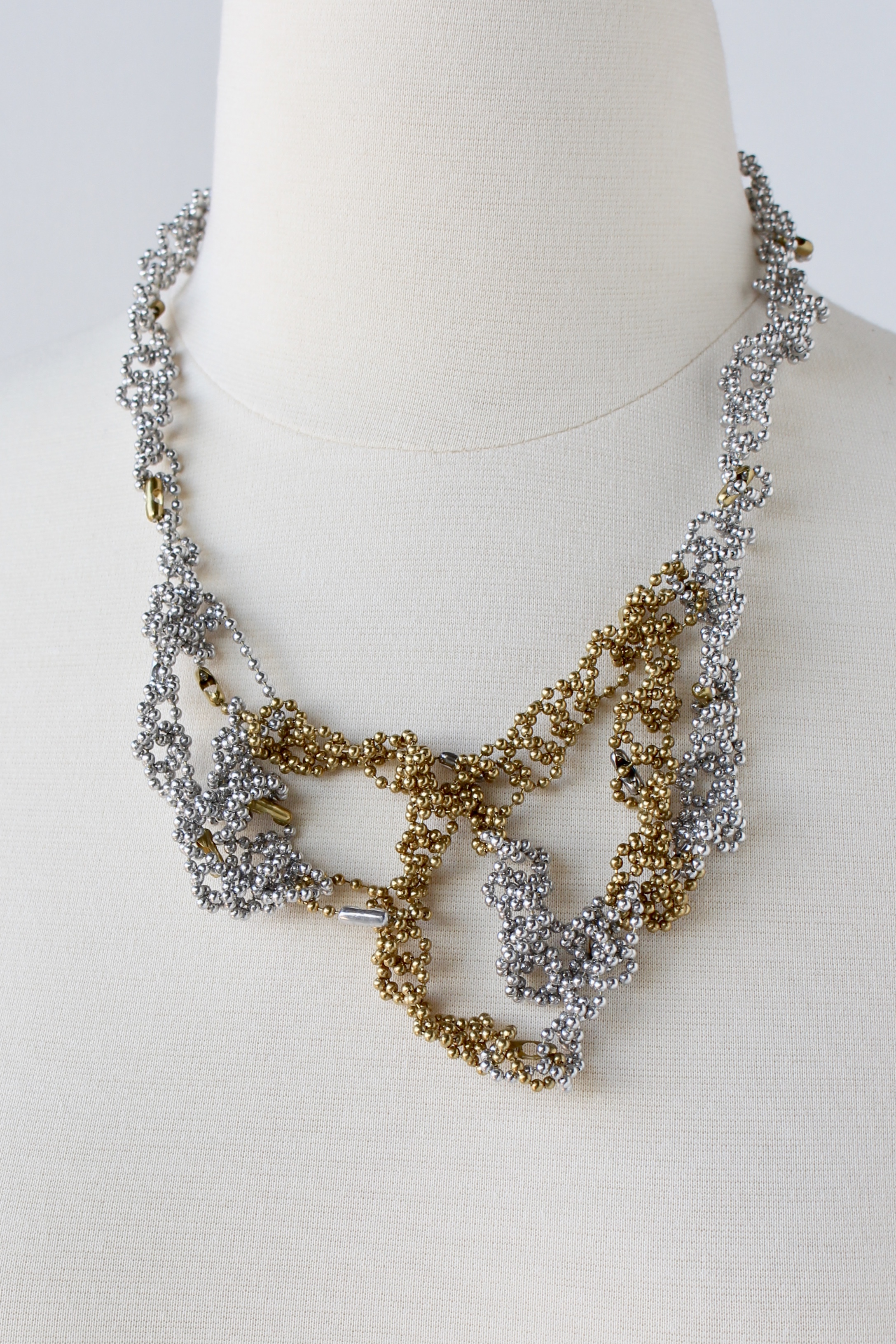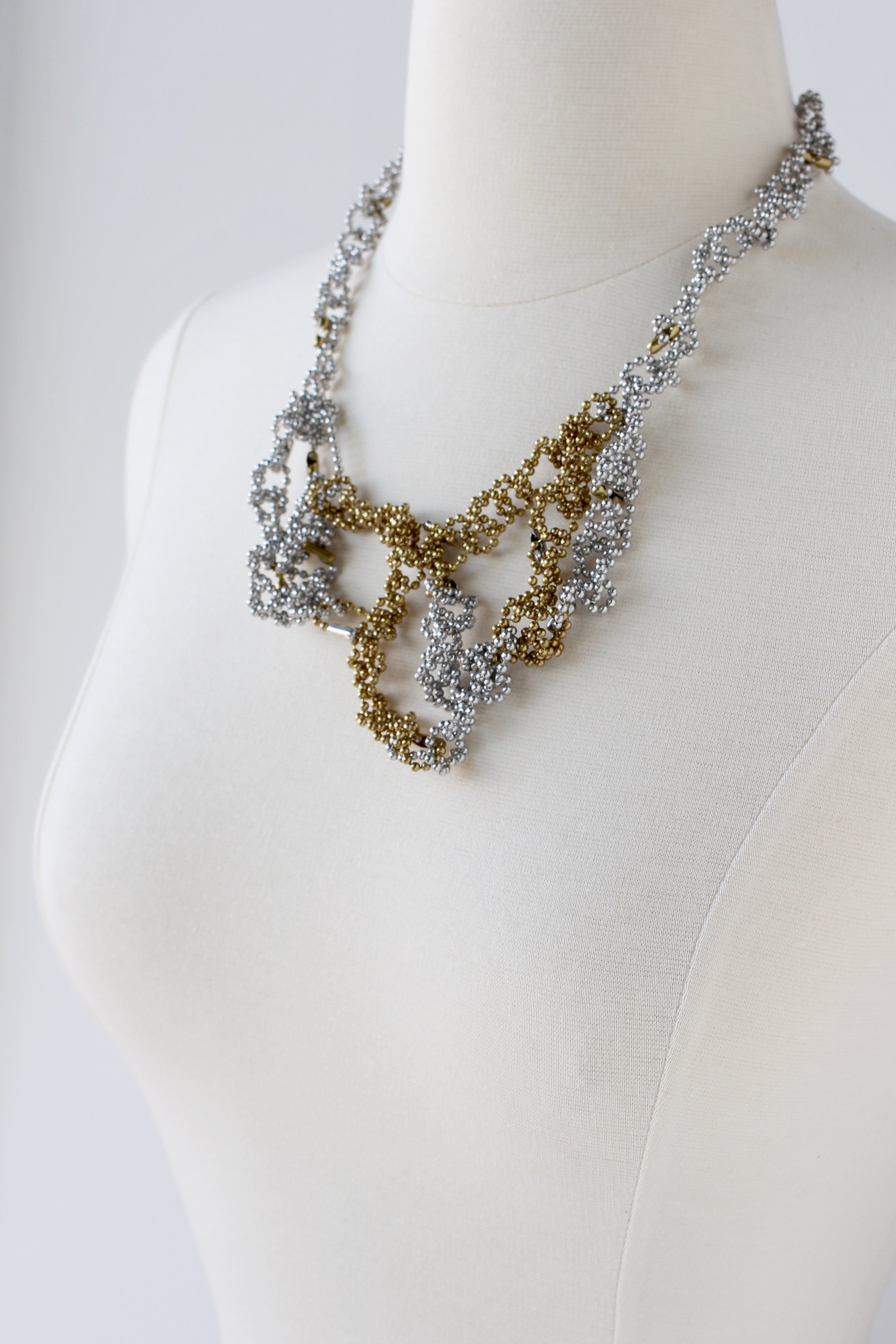 Liberate #5
Part of the Liberate Series. Each necklace is crocheted spontaneously without a pattern. This intuitive process means that each piece in the series is one-of-a-kind.
This piece is crocheted with fine gauge ball chain of aluminum and brass which lends a dramatic drape.
Due to the nature of the material and process, the piece may lengthen with time. To prevent unraveling, store with clasp closed.
-20" interior length.
-24" long.