Small Cluster Earrings-Aluminum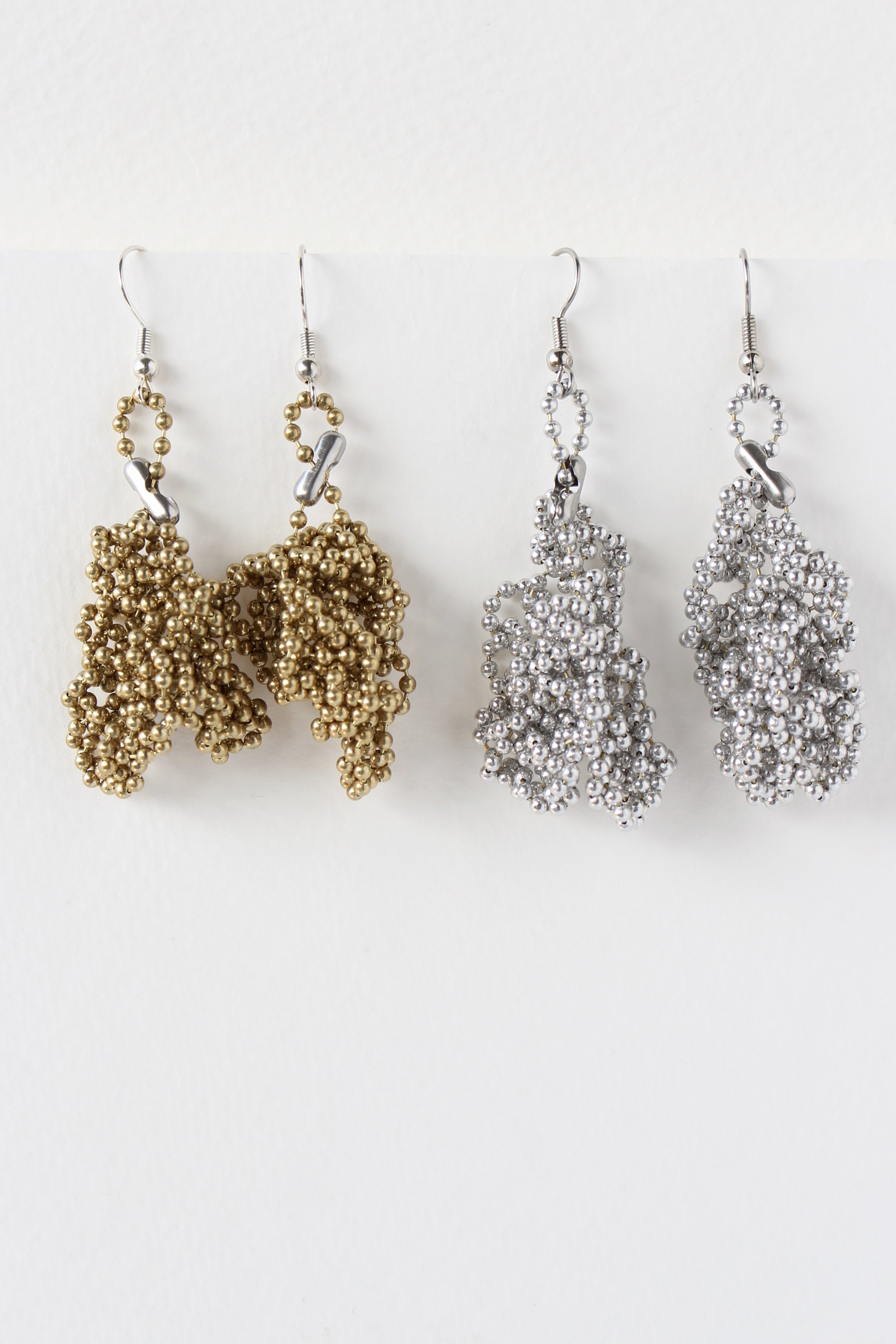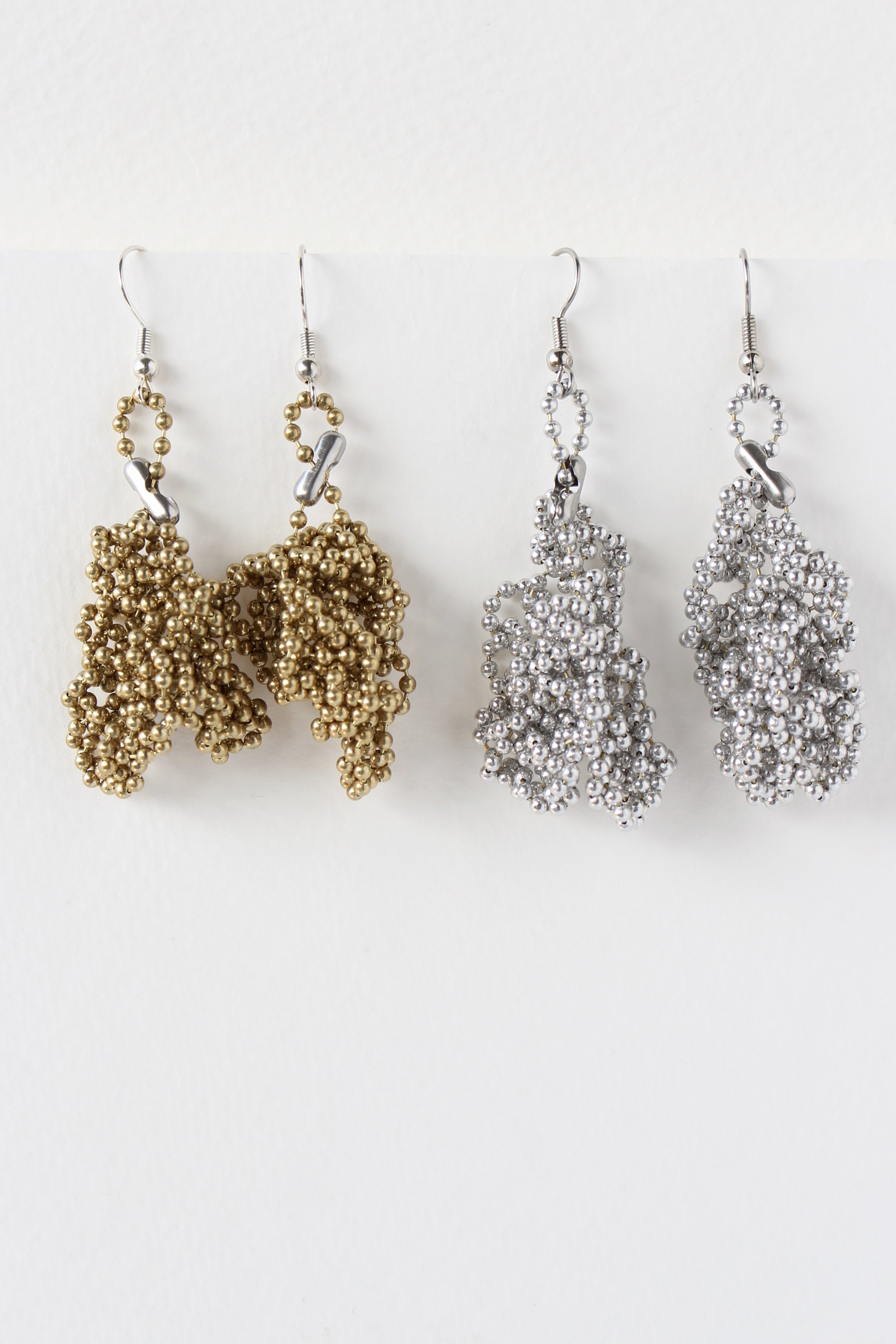 Small Cluster Earrings-Aluminum
A smaller version of our most popular item, these earrings are sparkly and elegant. Crocheted from aluminum ball chain, their light weight makes them perfect for everyday wear.
Due to the nature of the crochet, each pair hangs slightly differently and will change over time.
-About 2.75" long.
-Each earring weighs less than 5 grams.