Liberate #2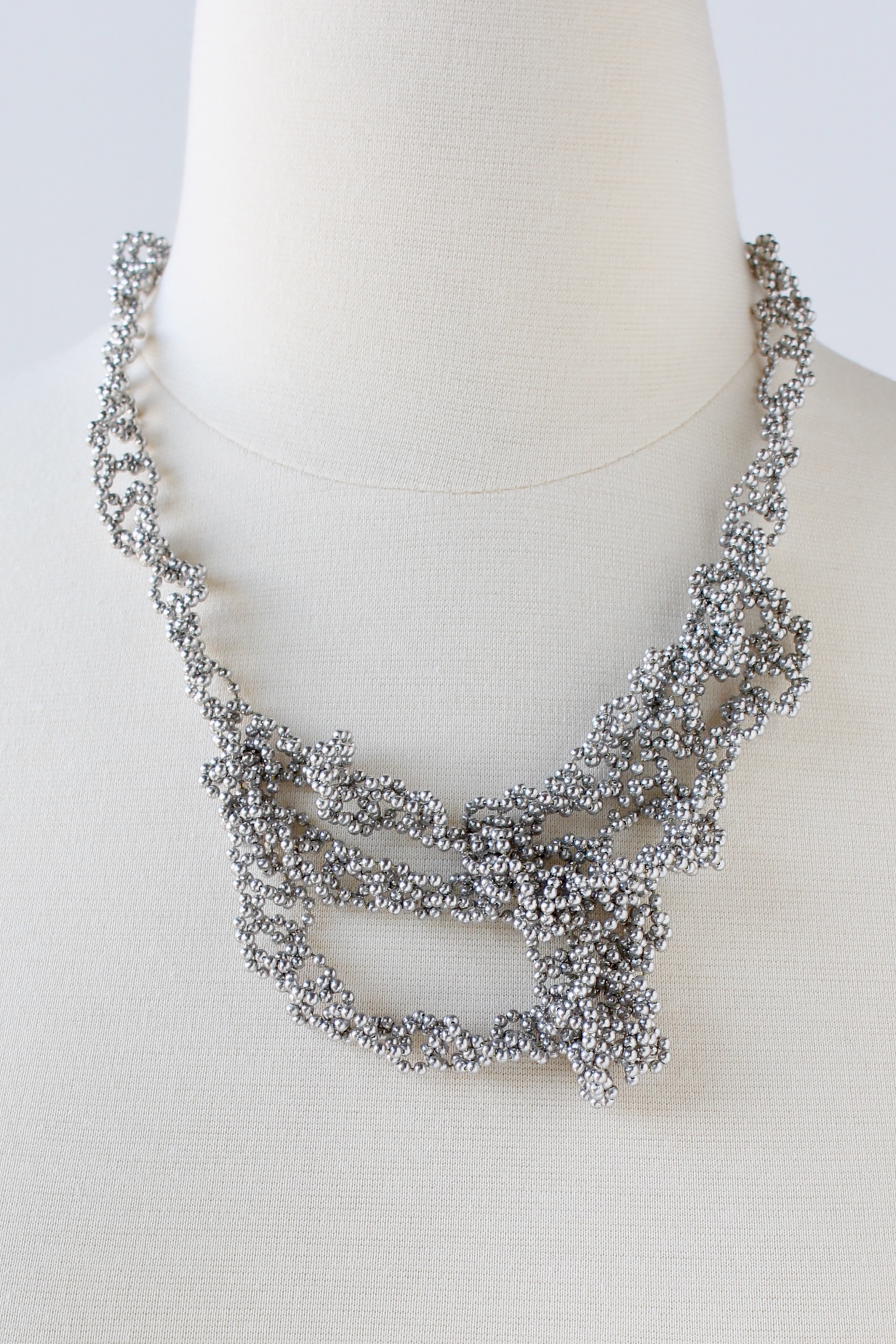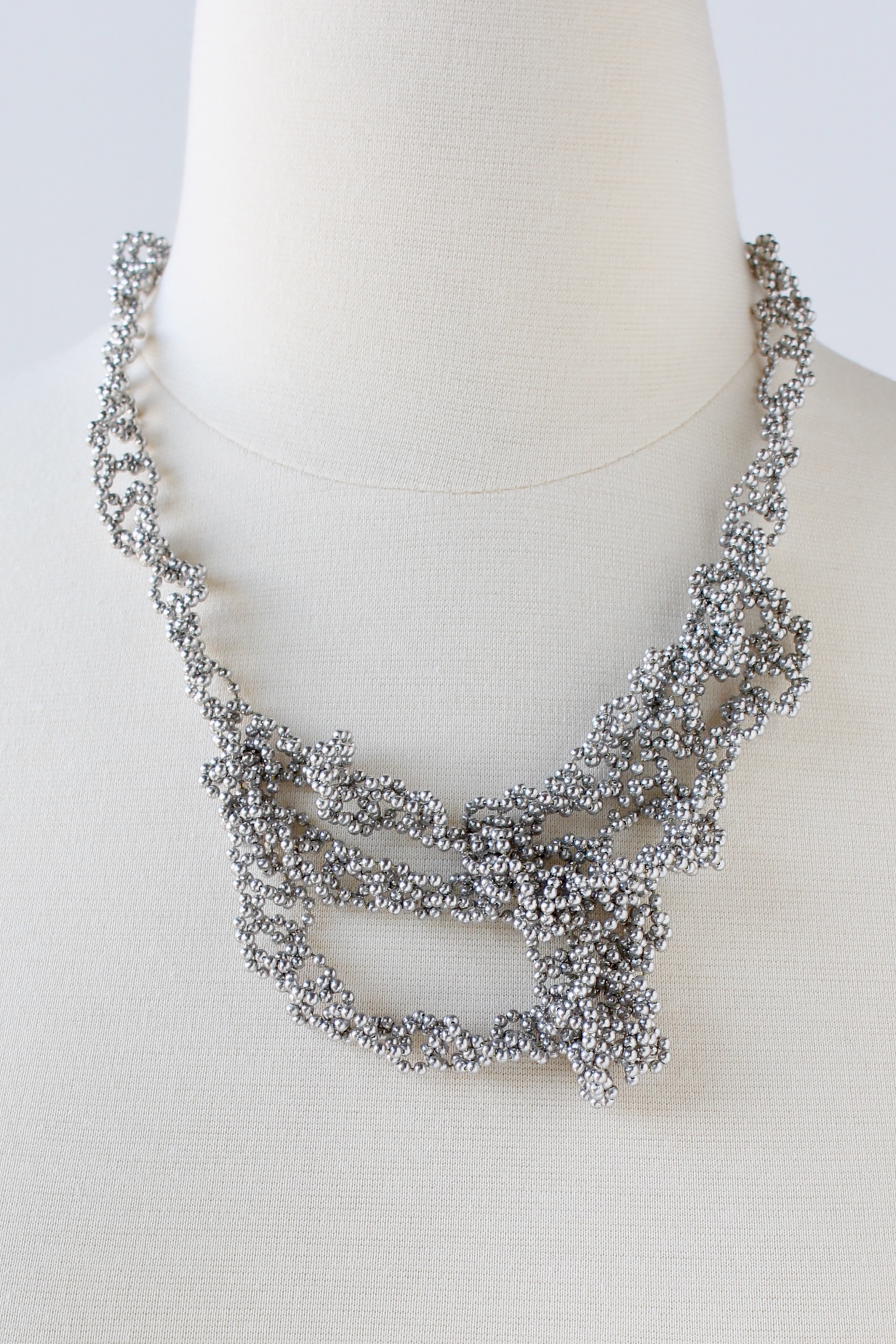 sold out
Liberate #2
Part of the Liberate Series. Each necklace is crocheted spontaneously without a pattern. This intuitive process means that each piece in the series is one-of-a-kind.
Crocheted from aluminum ball chain, this necklace is striking and lightweight. Simple clasp closure. Interior length 21 inches.
Due to the nature of the material and process, the piece may lengthen with time. To prevent unraveling, store with clasp closed.
-17" interior length.
-22" long.